So this Stanley Cup Final is pretty good already.
Wolverine Carl Hagelin has had three breakaways tonight. One resulting in a shorthanded goal.
The most recent one almost scored the gamewinner. Oh yeah, and it would've also been shorthanded.
Also--he saved the game for the Rangers by knocking the puck away from the line-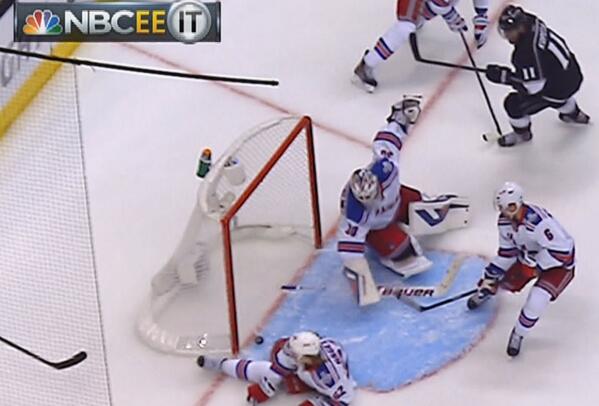 All we can say is, "we know". Super Swede at his best.