So remember that large amount of paint that was approved by the ADept for Michigan Stadium? And we thought it was to add something to the boxes?
Welllll they're just repainting the bleachers and touching up the stadium exterior.
Also the marquee is put in. I was originally for it but it looks like crapola. Too much going on with Michigan Stadium, Crisler Center and then this big ass marquee in the middle.
It's just too big.
Quotes-
"It's very large," saidMargie Teall, an Ann Arbor councilwoman representing residents that live near Michigan Stadium. "It feels out of scale for the neighborhood it is in. ... It's a huge stadium, so I understand that but I don't know how badly they needed to have it be that big."

Added fellow Ward 4 councilwoman Marcia Higgins: "I am not against digital billboards but I think it also gets defined by the scope and the size and the brightness effect." Higgins said she is worried the board will be a distraction to motorists.
Painting project-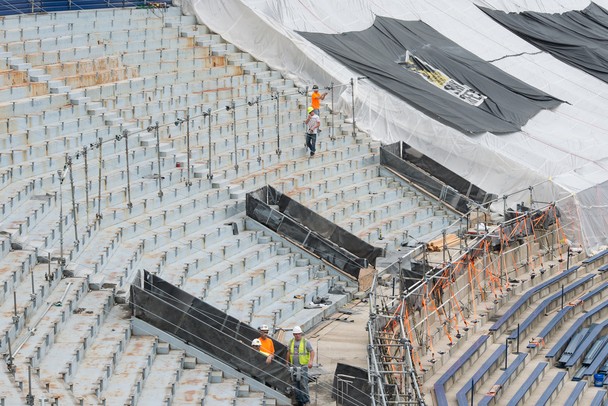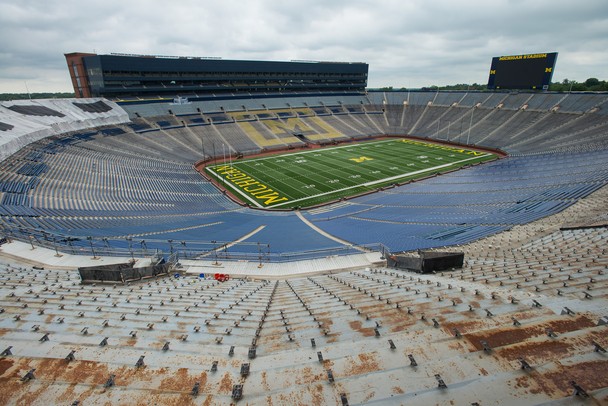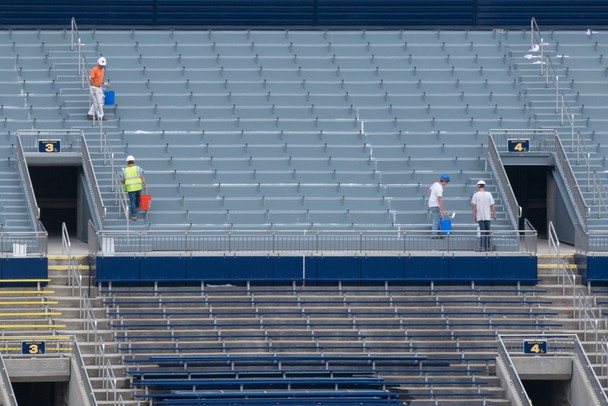 http://www.annarbor.com/news/university-of-michigan-stadium-marquee-and-paint-job-happening-now/