"Brandono Minor scores 23 touchdowns and has 1800 yards."
If I run into Minor at St Pattys Day this year, I will definitely refer to him as Brandon O'Minor. I hope he looks like this: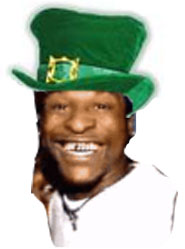 My bold-ass prediction: Terrelle Pryor tears his ACL in the 5th week of the season, and we finish the regular season 9-3 after creaming OSU 42-17.