No one else has made it...so I figured I'd do the honors.
So far no commitment from Enwere, not sure if his parents were on the trip. Darboh was his host. Sounds like he's still going to (visit) Cal and will be a late decision. Feeling is that he'll be (Michigan) blue...however, that's always said by other vistors during a visit.
Peppers confirmed that he will be a Wolverine. This picture surfaced earlier this weekend: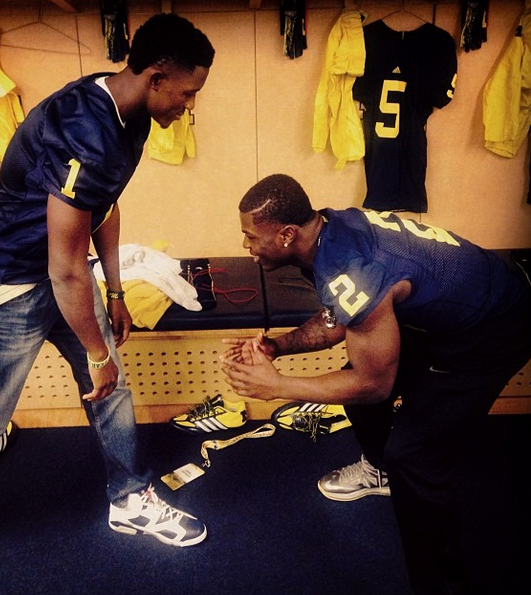 Everyone else there is already committed. Still would be interested in this reactions as they surface...