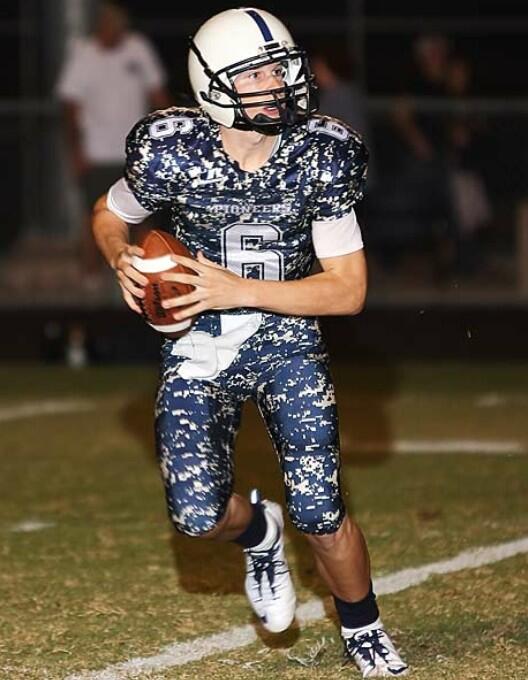 Position: Quarterback
Ht/Wt: 6'3" / 185 lbs.
Location: Pinnacle High School – Phoenix, AZ
Offers: Arizona State, UCLA
Ranking: ★★★ .8691 (247 Composite)
FILM
Recently followed on Twitter by Coach Nussmeier and Coach Singletary, Brian Lewerke is a 3-star quarterback out of Arizona.
Brian was visited last week by Coach Ferrigno and already has a relationship formed with Coach Nussmeier from his time at Alabama.
The recruting process is in the early stages for Lewerke and Michigan as he said Coach Ferrigno basically just came by to get his contact information and let him know that they will be keeping an eye on him moving forward.
At this point Lewerke said he definitely likes Michigan and the football program but its early and he is still learning about them.
This is a first for me but Lewerke told me that he actually did a report on the state of Michigan when he was in 3rd grade and one of the things he learned a lot about was the University of Michigan and the football history and he became a fan then.
I don't quite think a 3rd grade report will be what sways Lewerke to choose Michigan, but the fact is that he's been a fan of Michigan since then because of it. He is simply another name to watch at this point among the other QB's that have been recently discussed.