In for a unofficial visit today on Michigan baseball's first day of practice for the 2014 season, Dominic Clementi has given a verbal commitment to the Maize and Blue, becoming the second player to pledge to the 2016 class. He's a 6-1, 170-lb. outfielder out of Arrowhead H.S. in Hartland, Wisconsin (in the western suburbs of Milwaukee). He reportedly had also considered Illinois and Iowa.
Prep Baseball Report, which has Clementi ranked #6 in the state of Wisconsin for the 2016 class and #49 overall in their 10-state coverage area, posted this scouting report following the Class of 2016 Top Prospect Games in July 2013:
Athletic build, lanky frame, 6-foot-1, 170-pounds, projectable frame. Offensively hits from a slightly open stance, short stride. Active lower half, solid balance. Advanced bat speed, creates bat lag, whip through the zone. Short path, slightly uphill, occasional gap to gap approach. High level defender in the outfield, plays through the ball aggressively, clean exchange. Plus arm from the outfield, loose arm action, over the top slot, carries well, 88 mph from the outfield. Clementi is one of the top outfield defenders in his class, showed excellent range. High level bat speed, showed the ability to hit at a consistent rate.
Clementi joins Michigan's first 2016 commit, right-handed pitcher Karl Kauffmann (Hello post), who's ranked #1 in Michigan and #6 overall by PBR.
I'm not sure when Michigan last had a player from Wisconsin on its roster (there are none currently), but seeing the coaching staff successfully delve into that territory is interesting given that the University of Wisconsin no longer fields a D-I baseball team (they do have a club team).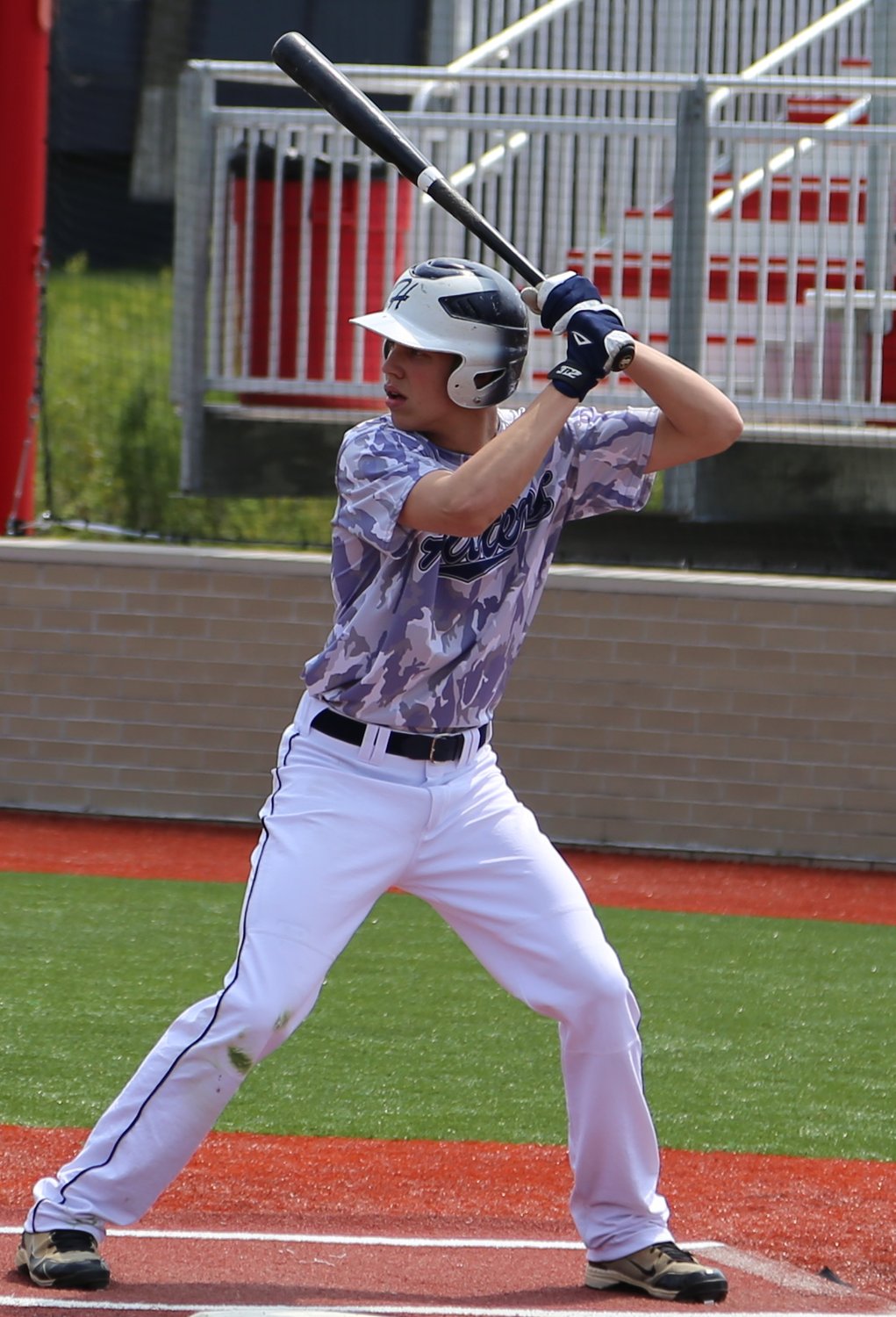 Dominic Clementi (source)