I noticed a lot of drama concerning the attrition rate, but it didn't appear anyone wanted to be bothered with the facts, so I thought I'd do a little research. Here is M . Desimones chart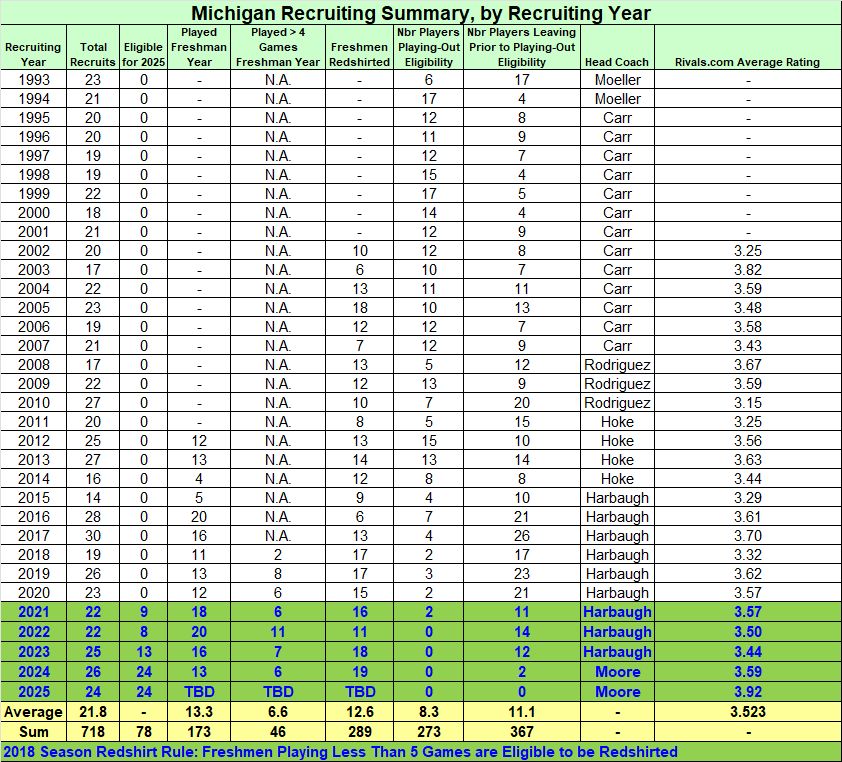 I encourage you to go to his sight and look at the class outcomes and see that every class has players leave for multiple reasons. It's not always a bad thing. Usually players not working out leave freeing up a scholarship for the next class. Would you rather they languish around with no chance of playing bringing morale down? So far RR's 1st class he had to time to vet himself has turned up 1 transfer in Turner, not bad so far.
I'm not saying it is something not worth watching, but I think so far we don't have nearly enough data to make a conclusion about how RR is running the program. I think things are going fine right now and now that Rich has mostly his guys things should settle down if we start racking up W's.